Hi guys, and welcome to the Clutterbuck family. This is a legacy challenge called
Build A New Life
created by Krazybabe123 off Mod the Sims.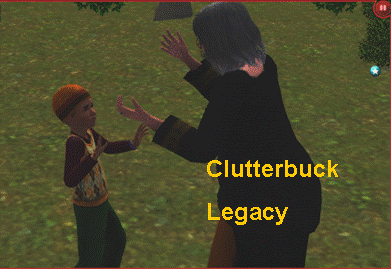 As a side note this is my first ever legacy, so any pointers would be very helpful! I would like to say in advance I'm sorry if my graphics aren't perfect, my computer can't take the maximum settings, but I don't really notice a difference myself.
This is just a small intro post to the family and the background, as well as a learning post for me as i try to figure out how to stop the action buttons and such showing up!
( Read more... )
All here... Whenever i get around to it and figure out how to get rid of the action buttons! If anyone can tell me how to get rid of them and the pause button you would be God's forever! Also, how is the image size?