Profile

rambles in a world of my own
for my poor bored brain in which it will puzzle and write
Free Account
Created on 2009-06-23 16:37:15 (#414402), last updated 2012-09-25 (260 weeks ago)
113 comments received, 12 comments posted
91 Journal Entries, 90 Tags, 0 Memories, 14 Icons

About

Mini Bio
Hi, I'm 20 (or at least I was when writing this, but I sometimes forget to update these… so maybe I'm not now), and I live in England. I'm an all round geek, I can't deny it! I like to read and write both original fiction and fan fiction, I do a bit of computer programming, I cross stitch and spend far too much time gripping my DS for dear life as I try to reach the next level… and usually die repeatedly in the process!
My current fandoms are Dr Who, Torchwood, Buffy, The Vampire Diaries, Trueblood, Being Human, Grimm, Once Upon a Time, Glee and Sherlock, to name a few. I also like old sci fi shows such as Quantum leap and Buck Rogers, but the fandoms for these are near non existent :(
I'm disabled and bedbound due to nerve damage, and have been for several years. I spend most of my time on the computer and I love to keep up with my friends. I'm a pretty open person, so if you have questions feel free to ask, I don't bite… hard!
I have a fairly open friending policy, I'd appreciate you dropping me a comment or message though so I know you're not a spammer and I'll be happy to add you back.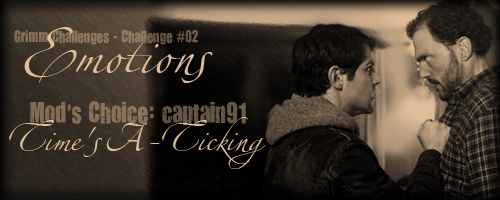 People
[View Entries]

[livejournal.com]
65redroses
,
aerynsdottor
,
amberfocus
,
amuly
,
angelikfire
,
aphina101
,
ash-1212
,
betawho
,
bitchgoddessdm
,
brendanjlyons
,
captain91
,
cazmalfoy
,
cjharknessgirl
,
cosmic-dare
,
dameruth
,
darnaguen
,
dashingsims
,
diandrahollman
,
doctorsdiva
,
dr-is-in
,
earlgreytea68
,
gioiamia
,
guanin
,
ink-sec-sims
,
kate-lear
,
kaydle50
,
krazywolfkay
,
lostwolfchats
,
madder-rose
,
modbelle
,
nattieb
,
pacejunkie
,
paradox-sims
,
rodlox
,
rougewinter
,
sarah-jones
,
seren-ccd
,
sparkslegacy2
,
spikeslittlebit
,
teachwriteslash
,
wheatear
,
wuhdemah
,
x-erikah-x
,
zombielove74

Communities
[View entries]

Member Of (3):

Subscriptions (5):

Administrator Of (0)

Feeds
[View Entries]

Subscriptions (0)

Linking
To link to this user, copy this code:
On Dreamwidth:
Elsewhere: